About Us: An Overview of Our Company

Under the leadership of our head, Mr. Somnath Sahoo, we, Shraddha Saburi Enterprises, have set many milestones in the respective industry. We are a popular manufacturer and exporter of Truck House Container, Office Insulated Partitions, PUF Insulated Roof, Portable House Container, etc.

The mentioned array is admired because of factors like water resistance, affordable rates, heat resistance, durable nature and low maintenance. The material which we use for making products is broaught from eminent vendors and quality checked in our wing before utilizing in the production process as we do not take any risk with the quality.

We keep our offering in respect to the market trends and offer every customer option of getting the customized solutions as per the availability of their space and choice. Our professionals make use of high-end machines that help them in different production processes, thereby, helping them in attaining utmost perfection. Using these advanced machines also helps us to reduce the production cost and deliver the range at impressive rates.

We are a highly professional firm that accomplishes every project on time without any flaw, thereby, bringing smile on customers face. Also, we always try to improve our products and processes for maintaining the leading status in the market and attracting a wide customer base. The after sales support services that we provide to customers also make us their favorite.

Usage, Application & Benefits

Our offerings are used for making guard cabins, community shelters, mobile housing, storage of food and medicines, health centers, office partitioning, etc. The products we offer due to their features like weatherproof construction, flexible designs, better functionality, cost-effectiveness, etc. serve several benefits. The PUF used by us has a thermal conductivity of 0.018k cal which stops cross heat flow between the rooms, hence makes our insulated roof and other products worth investing.

Why Choose Us?

Some strong reasons to choose us in order to have business deals are mentioned below:


We deliver high-quality solutions like Portable House Container, Puf Insulated Roof, Office Insulated Partitions, Truck House Container, etc. in many standard sizes and customized option as per the need of clients.
We offer solutions for maintenance of the offered range and 24 hours services at reasonable rates to our esteemed customers.
We are manufacturing our offerings as per the norms and use only the finest grade material in the production process.


"We are accepting minimum order quantity 1 for local areas and 5 for other states."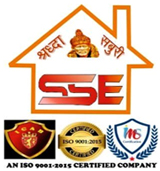 Read More